Bruce Kramer was a remarkably talented man.
He was the Dean of the College of Education, Leadership and Counseling at the University of St. Thomas in Minneapolis, Minnesota. Dean Kramer held that position from 2008 until the fall of 2012. He was also a professor in the Department of Leadership, Policy and Administration at St. Thomas.
Prior to his long tenure in higher education, Kramer was a high school principal in Bangkok, Thailand, Cairo, Egypt and Stavanger, Norway.
In addition to teaching, Dr. Kramer's other passion was music and he graduated with a Master's in Vocal Performance from Ball State University in Indiana.
Bruce Kramer was the creator of "The Dis Ease Diary" a blog about his life with ALS which is the basis for this new book from the University of Minnesota Press.  Bruce died of complications of ALS in March 2015.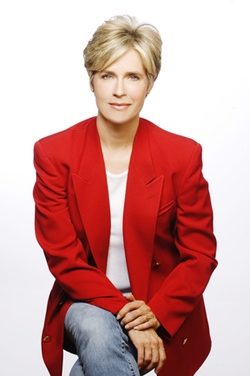 Cathy Wurzer is one of Minnesota's most recognizable broadcast journalists with a career that spans both commercial and public radio and TV.
Since 2011 Bruce Kramer has been talking with Cathy Wurzer about his transformative journey with ALS on Minnesota Public Radio's flagship news program, "Morning Edition."
Cathy is a multiple Emmy Award winning journalist who is also the co-host of the longest running public affairs television show of its kind in the country: "Almanac" on Twin Cities Public Television. Prior, Cathy Wurzer was an anchor and reporter at the CBS station in the Minneapolis/St. Paul area; WCCO-TV and was also an announcer on WCCO Radio.
She is a documentary filmmaker and author of an award winning book about the sites and secrets along U.S Highway 61.